The test kitchen has been bustling here at Top Shelf! There have been pounds and pounds of beautiful and fragrant citrus being zested, chopped, macerated, simmered, and jellied for the last two weeks and we're happy to announce that we've got some really special new products!
The most exciting new marmalade is made from bergamots, a citrus fruit known from its familiar aroma in Earl Grey tea. The whole fruit is used, including rind, pith, fruit, and seeds to make this marmalade. The seeds contain pectin which gels the mixture of fruit and sugar into a medium-firm set marmalade. They are soaked in water overnight and then strained out.
Making marmalade and jellies is really fun, though it can be frustrating. There are a lot of hours logged in the test kitchen that make "failed" batches, but with a bit of resourcefulness those failed batches can be wonderful in their own right. A batch of Ontario Italian prune plum jelly with a too-soft set made excellent mix for a plum Negroni at Mello's Supper Club, and the five-fruit marmalade that had a too-soft set will be a splendid addition to my lemon poppyseed cake.
Failures in the test kitchen are good. I've learned a lot as a cook through trial and error, but the lessons that stick are usually borne out of errors. There is a lot of trial and error when learning new recipes and techniques, and gathering all the data tends to lead me to some conclusions. For instance, there were several batches of jellies that did not set this summer, but it showed me that using a heavy duty cast iron dutch oven isn't any good for making jelly. You need a thin and good heat conducting pan with a lot of surface area. I learned not to fill the pan more than an inch and a half deep with jelly or marmalade makings. For now I use a wide stainless steel pan, but I'm lusting after a French copper marmalade pan ever since seeing one in action at Preservation Society.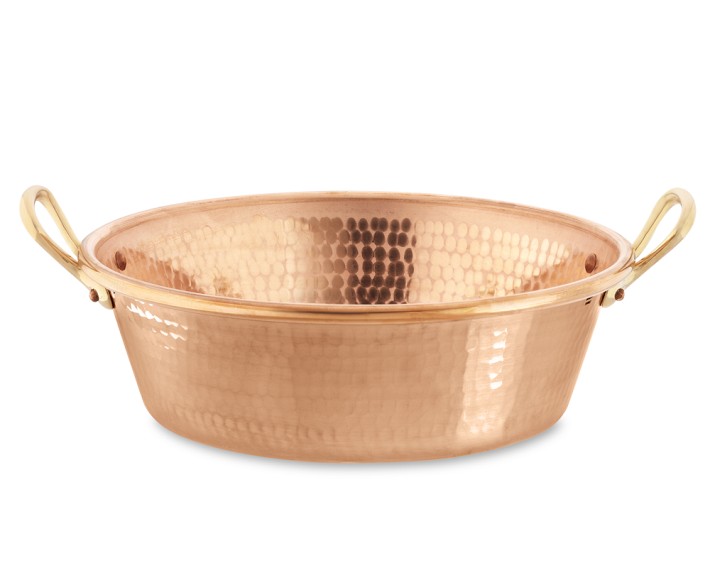 The sloped sides of the pan let water evaporate more quickly and the large surface area helps to reduce your fruit more quickly, losing less aroma and helping develop natural pectin (pectin breaks down if it is cooked too long, something I learned when trying to fix a grape jelly for the third time). For more on copper preserving pans, check out this great blog post I found through Wellpreserved.ca
So far we have the bergamot marmalade, as mentioned above (fantastic on a cheddar biscuit) and we also have lime marmalade and Seville orange (bitter orange) marmalade. We're planning to develop a blood orange marmalade next!
If you are interested in these products, come out for a taste test tomorrow Saturday February 8th at For the Love of Winter An Art Market presented by A Curious Shop. The event is part of Winterlude, so come out and celebrate winter. If you get cold come on down to the art market and warm up with a hot cup of coffee: we'll be brewing the Happy Goat coffee Support Local roast (and selling whole beans, too!).
You can order products through email, too. Contact sara@topshelfpreserves.ca for more information or to place an order. Delivery within Ottawa is available for a fee.