With spring just around the corner I start craving vibrant, fresh flavours. I have been tapping into my stash of Top Shelf Preserves Tomatillo Salsa — taking egg burritos and black bean quesadillas up another level.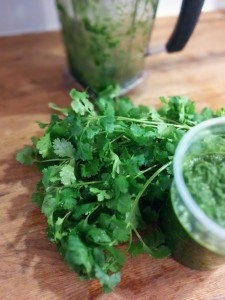 In fact, I just cracked open a jar to sauce up some steak tacos last night. Seared beef, corn tortillas, refried beans, pickled jalapenos, sour cream, cilantro sprouts, and Tomatillo Salsa combined to make a deeply satisfying feast! And, as my boyfriend pointed out, we were participating in #TacoTuesday! Now where is that taco emoji everyone is taco-ing about?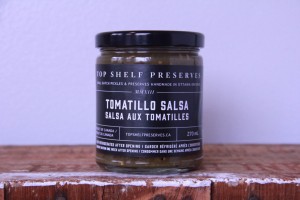 I was pretty stoked to see that we were in the Ottawa Citizen today! Food writer Laura Robin features local products and dishes in the "Found" section every week, doing a service to Ottawa foodies who are always hungry for something new and fresh! Check out the article by clicking the photo below!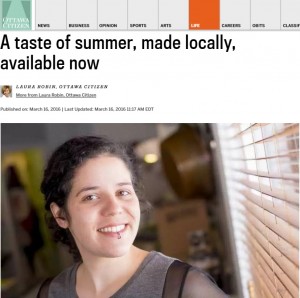 Every fall we source locally grown tomatillos, serrano peppers, cilantro and garlic. We roast the tomatillos and peppers, combine them with onions and garlic and simmer on the stove, adding Ontario apple cider vinegar for acidity and a wonderful depth of flavour.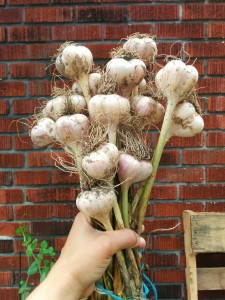 One of our neighbours, Greg, grows beautiful cilantro and we scored bunches and bunches from his Just Food Farm garden last season. Long simmering makes our salsa thick. You can see flecks of charred tomatillos and peppers throughout this blended sauce.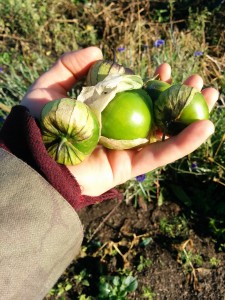 I haven taken a couple days off to help at the Jasmine's garden in the last two seasons, helping prepare beds for planting and then coming back later to harvest tomatillos! These little hardy plants are prolific and are well suited to Ottawa's short season. I just love them.
Our shop is open Sunday March 20, 2016 from 11-5 to celebrate the first day of Spring and the Persian New Year! Stop by to shop our wide selection of handmade pickles and preserves!
We also sell the Tomatillo Salsa (and other goodies!) online through FoodiePages.ca and ship Canada-wide.
What's your favourite way to use Top Shelf Preserves Tomatillo Salsa?