Top Shelf Preserves is a small business located in Ottawa, Ontario producing handmade pickles and preserves of the highest quality. Sara Pishva started the business in May 2013. She has worked hard to establish Top Shelf Preserves as the go-to purveyor of gourmet pickles and preserves in her hometown.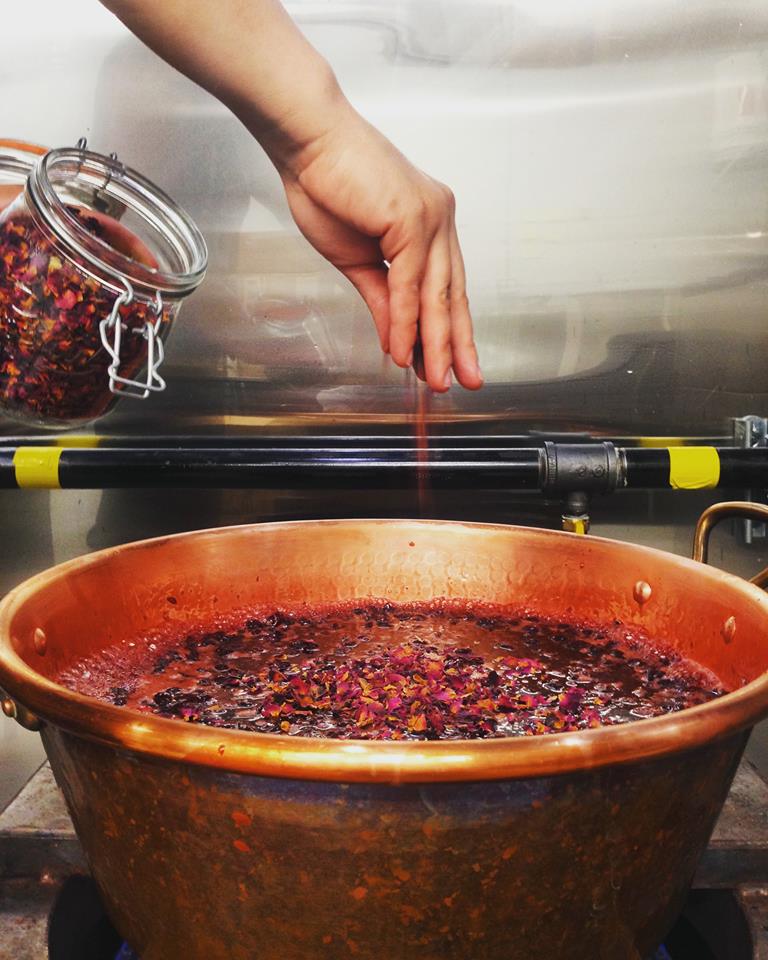 Fan favourites include Rhubarb Raisin Chutney (the ultimate cheese condiment), Spicy Pickled Carrots (with Korean chili flakes and local garlic), Classic Pickled Beets (a fifth generation family recipe), and Blueberry Gin Jam (wild blueberries combined with Kinsip Spirits gin and lime juice). In addition to a regular lineup of pickles and preserves, Chef-Owner Sara Pishva crafts a limited edition seasonal small batch every month.
Sara grew up making and enjoying preserves with her family. Growing up on homegrown plums in syrup, sauerkraut, torshi (Persian pickled vegetables) and other old fashioned preserves, Sara has a taste for the tangy and vibrant flavours and wonderful textures of fruit and vegetable preserves of all kinds.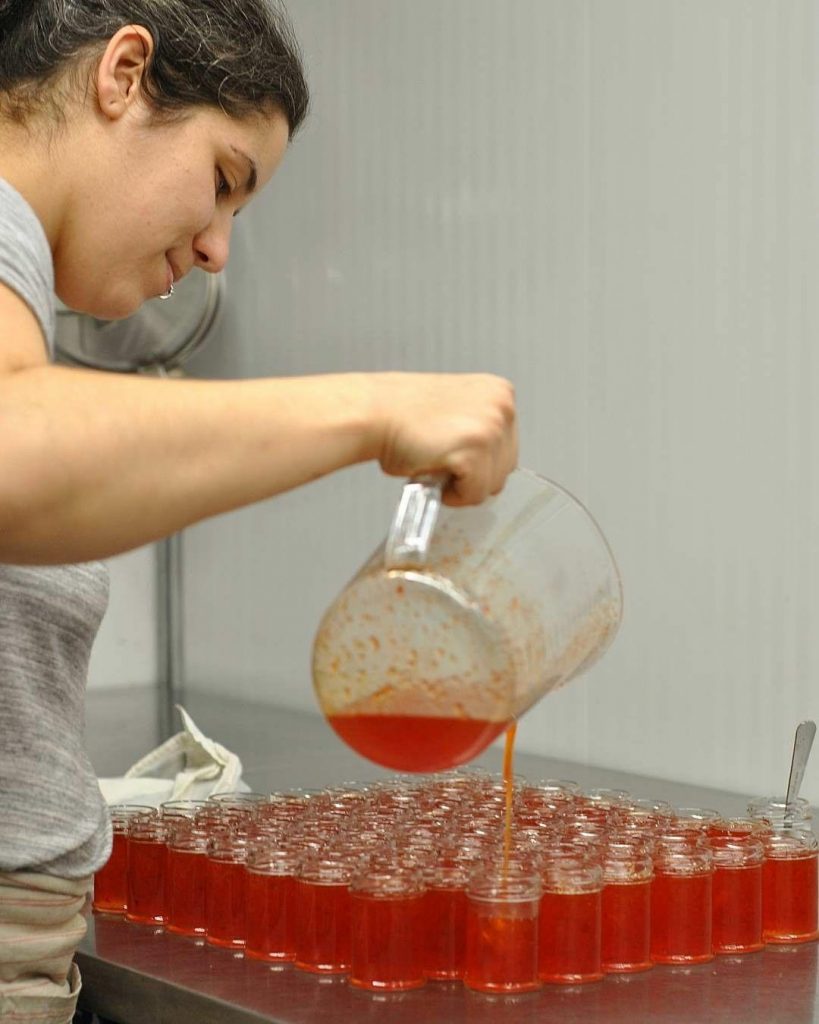 When studying at university and working as a cook Sara found it a challenge to eat wholesome meals. Living in a small bachelor apartment with no freezer she nevertheless got creative and used her small space to make a huge array of seasonal small batch pickles and preserves to eat year round on a budget. Sara always showed up to a party or get together with a few jars of something to share and soon had people asking to buy her pickles!
Sara practiced her craft in various Ottawa restaurants but longed for an opportunity to dive head first into what had long been a hobby. Encouragement from chefs and cooks helped Sara take the leap to start Top Shelf Preserves, and she established a humble pickling and preserving enterprise in 2013.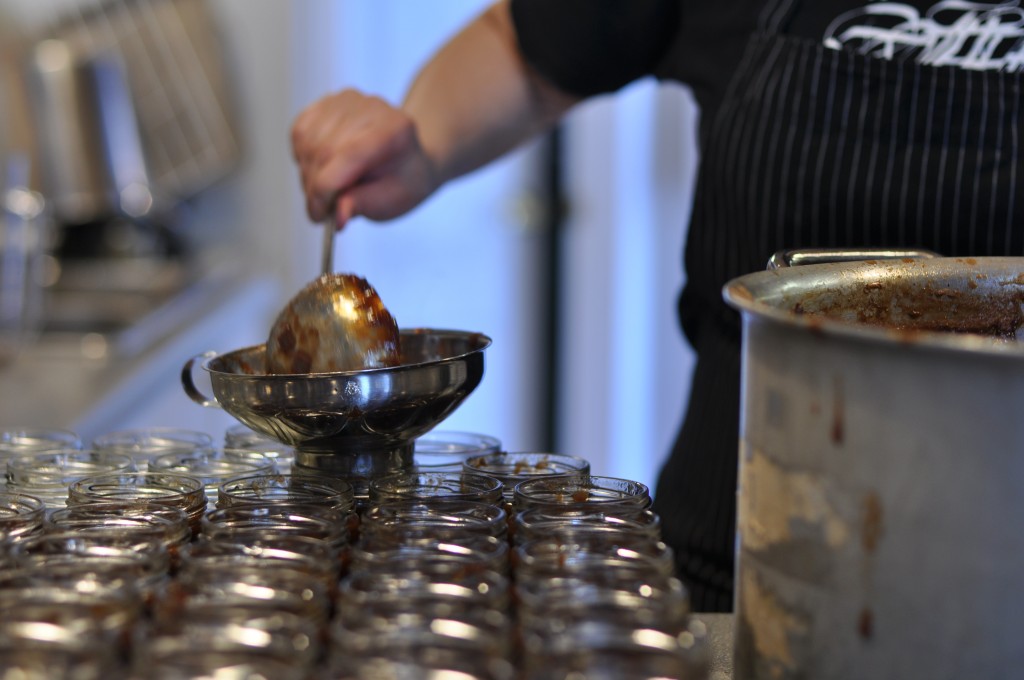 Sara now works full time supplying restaurants and specialty food retailers with her pickles and preserves. With a range of products that compliment charcuterie boards, lavish brunches, and late night snacking straight from the jar, Top Shelf Preserves is carving out a niche as a brand of quality and distinction in the specialty food market in Ontario.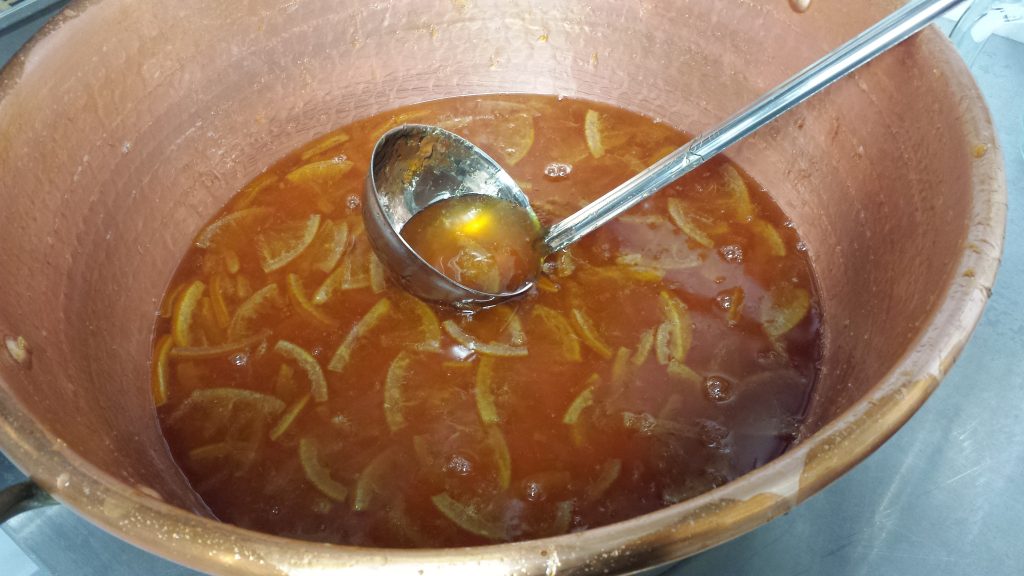 For your next cheese plate or cocktail, take it up a notch with Top Shelf Preserves!
Updated April 4, 2018 by Sara